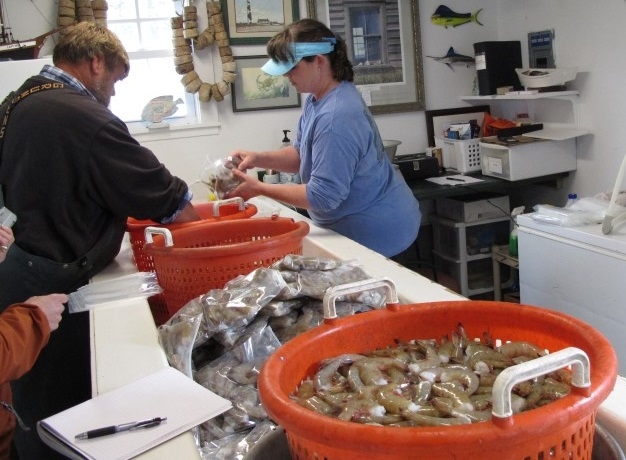 Community supported fisheries (CSFs) are modeled after community supported agriculture (CSAs) programs where consumers pay farmers in advance and receive a set amount of produce on a preset schedule. With a CSF, the consumer pays for a certain amount of seafood in advance (buying a 'subscription' or a 'share'), and one or more fishermen provide each consumer with his or her 'share' of the catch on a pre-arranged schedule over a specified period of time. CSFs allow fishermen to provide customers with less familiar (non-traditional) products. They also often include an educational component, sharing recipes and educational materials regarding fishing and fisheries with their customers.
CSF Design
CSFs vary widely in the specifics of their design: 
Subscription (share) price and pricing structure
Type and amount of seafood provided
Frequency of deliveries
Method of delivery (one or more pick-up or drop-off locations, days and times)
Number of fishermen participating (one to many)
Who coordinates the program (fisherman, family member or friend, other community member)
How you design your CSF often comes down to whether:
You have what consumers want or will try
Product can be provided continually for a specified period of time
You need a third party for various tasks (e.g., packaging, delivery)
To evaluate whether this type of alternative market is an option for you, explore the benefits and challenges (in addition to those on the Considerations page), key questions, tips and resources in the boxes below.