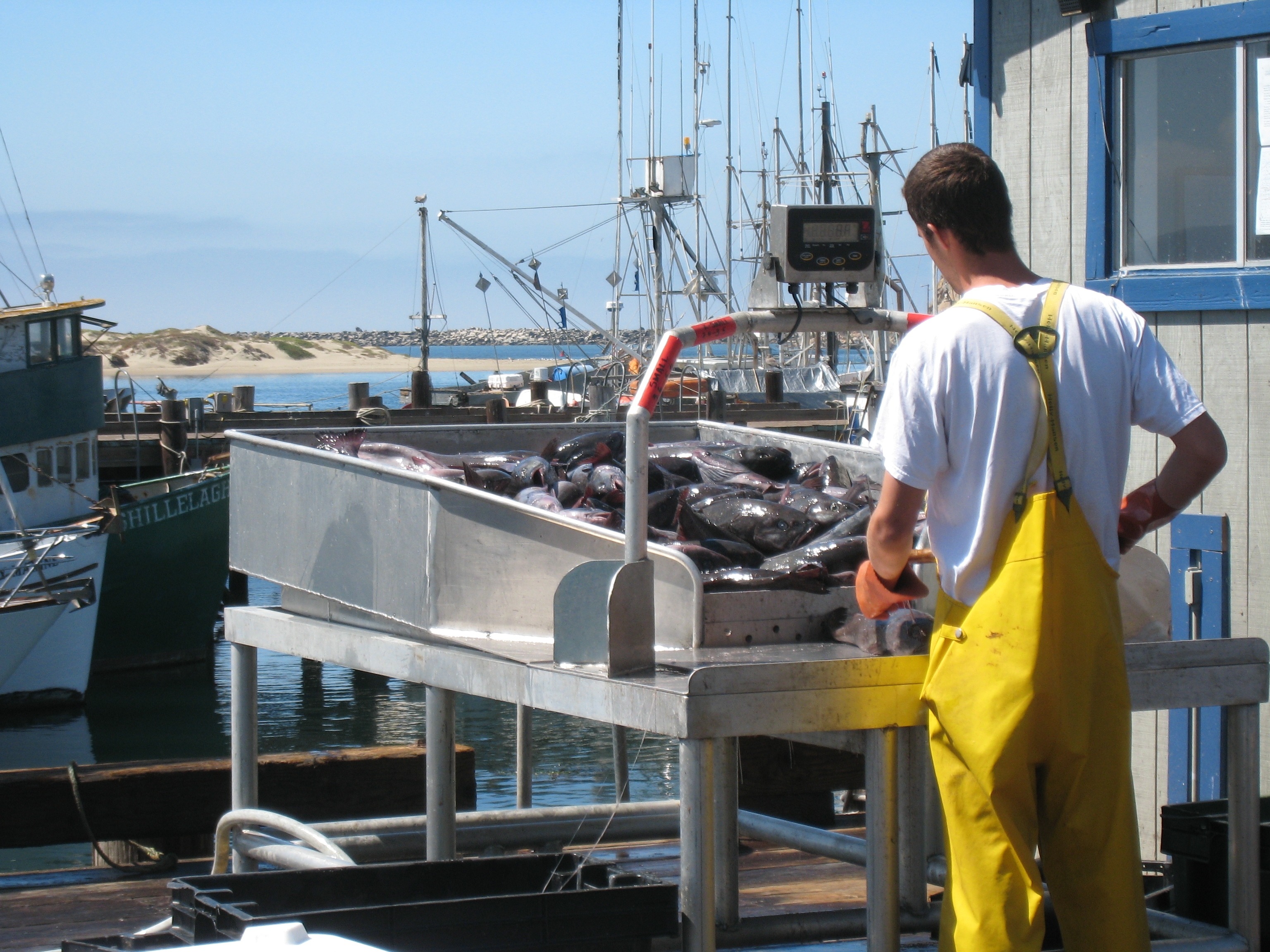 eMarketing – or electronic marketing – involves the use of electronic technologies to sell products. It includes phone calls, texts, emails, websites and electronic applications (apps). Increasingly, fishermen are using eMarketing because it offers a way to communicate quickly with customers when product is available. In some cases, it can be used to arrange and/or complete sales transactions. While this page covers directed sales via electronic technologies, these and other methods (e.g., social media, web presence) also can be used for product promotion (see Promoting Your Product).
Types of eMarkets
eMarketing includes tools for increasing sales through an existing alternative market (eLists, eServices), or it can be an alternative market itself (online sales):
eLists

: Fishermen connect with customers via electronic contact lists

An eList, or electronic contact list, is a simple form of eMarketing that fishermen use to communicate with their customers. Many fishermen develop a contact list when selling off the boat, at fishermen's/farmers' markets, through their own website (see Promoting Your Product) and/or various eServices. They then use the eList to notify customers when and where product will be available for purchase. If done using email or social media, one can contact a large group of people using a single message. In some cases, customers can pre-order (reserve) product, then pick it up and pay for it in person. 
eServices

: Third parties connect fishermen with customers

eServices are third-party electronic services that help connect fishermen with customers. These services are available as online databases, mobile apps, and websites that target specific types of customers (e.g., chefs, markets) or the general public. Many may be used free of charge by both fishermen and customers. Often, these services are used to announce the availability of product when a fisherman returns from a fishing trip. Some services then may further advertise availability of the fisherman's product through various social media outlets (e.g., Facebook, Twitter, blogs). While such services help connect fishermen with consumers, they do not provide a means for direct online sales transactions (see "Online Sales" below).  
Examples of Seafood-Related eServices
The following eServices typically allow customers to search by type of seafood, location, and/or fisherman. They also may provide directions to pick-up locations (as appropriate), pictures and information about the fishermen and fishing operations providing product, and recipes.
A database that customers can use to access product and contact information provided by fishermen and other seafood suppliers. This eService specializes in connecting seafood producers and distributors with buyers primarily from restaurants, retailers, markets and chefs (not the general public). 
A smartphone application, with website and Facebook pages that help consumers find where to purchase fresh, locally-harvested seafood in California (may expand to other states). Fishermen provide their product availability and contact information via the app.
A series of websites covering four coastal regions in Louisiana, with each website providing posts from fishermen describing their available catch and how and where consumers can purchase it. 
An online database that connects seafood producers and buyers with distributors, wholesalers, restaurants, and individual consumers. MarketMaker was developed for sales of agricultural products and has expanded to include seafood products. 
Online Sales

: Sales completed electronically

For online sales, fishermen use the Internet to market their catch, with the order and payment (transaction) completed electronically rather than in person. Sales can be made via a fisherman's own website or one developed and maintained by a third-party and/or a payment management company (see examples below). These third parties often require payment of a monthly fee along with a small percentage of sales.

 Online sales typically require product to be shipped to customers. This can increase the time it takes for the product to be consumed, increasing the risks associated with foodborne illnesses. As such, fishermen should get guidance from their local and state authorities about requirements (e.g., appropriate temperature) for maintaining quality and safe seafood while product is in transit (see Seafood Safety).

Online sales may be difficult to maintain. They require a consistent supply so orders can be filled reliably. Also, online information must be kept up to date so customers know when seafood is available for purchase. Successful online eMarkets typically offer more than one product or a single product that comes from multiple locations. Thus, this alternative market is used more commonly by groups of, rather than individual, fishermen. However, if an individual fisherman's product has a longer shelf life (e.g., canned, smoked, jerky) and is available consistently, online sales may be a good alternative marketing option.

Examples of Third-Party Online Sales

Farmigo: An online service that helps fishermen establish an online store and manage orders, payments, and accounting reports. It can be used for online sales or to support sales through a CSF. Search the web for "farmigo fish" for examples of fishing businesses using Farmigo.

Small Farm Central: A webpage development service for farmers and fishermen that includes services for assembling and managing customer orders and payments, particularly for CSFs. Search the web for  "small farm central fish" for examples of fishing business using Small Farm Central.
Through this type of marketing arrangement, fishermen are often connected directly with customers, although face-to-face interaction may be limited. While online sales can be difficult to sustain if the supply of product is not consistent, fishermen have found eLists and eServices to be beneficial for connecting with customers when product is available.
To evaluate whether this type of alternative market is an option for you, explore the benefits and challenges (in addition to those on the Considerations page), key questions, tips and resources in the boxes below.