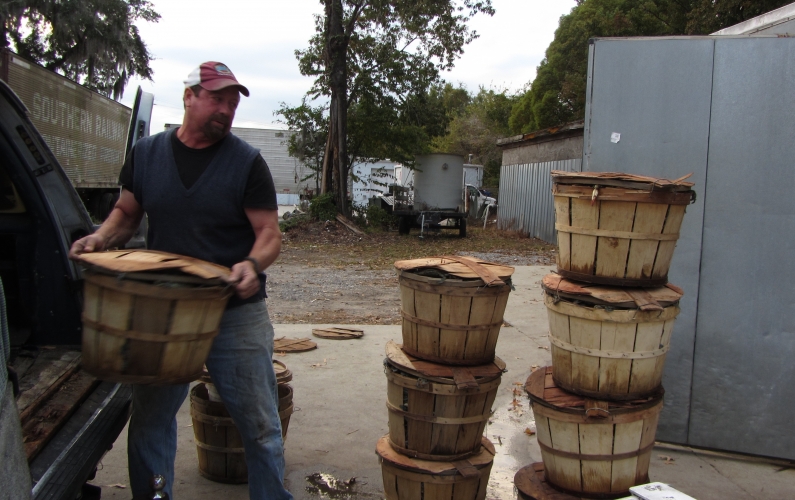 Seafood buying clubs are organized groups of people (clubs) that periodically place bulk orders for seafood with a fisherman and then distribute the pre-ordered product(s) among themselves. Typically, someone other than a fisherman organizes a club for family, friends, co-workers, social club members or others interested in purchasing seafood. The organizer serves as a liaison between the fisherman and the club, coordinating delivery and distribution of the seafood order. For this type of marketing arrangement, the fisherman's direct interactions with club members depend on the level of his/her involvement in communications and/or product delivery.
Club Orders
The frequency and size of seafood orders by such clubs can vary, although a minimum order size and/or number of orders per year may be required. While clubs may be willing to try non-traditional seafood products, more often orders are for a specific type of seafood desired by club members. Payment may occur when the order is placed or when it is delivered. Clubs may be located near the fisherman's community or far away, with products shipped via airlines or next-day delivery services.
Forming a Club
Although fishermen often rely on someone else to form a club, they can develop one themselves or advertise their willingness to provide seafood to new or existing food buying clubs. This can be done via a website (see Resources below) or through direct communication with customers who may know others interested in forming a club. They also may be able to work with established food buying clubs that purchase agricultural products, or with local fish markets and distributors who may be interested in assisting with a club.
To evaluate whether this type of alternative market is an option for you, explore the benefits and challenges (in addition to those on the Considerations page), key questions, tips and resources in the boxes below.